We're so excited for our second annual It's Your Business online fundraising event. Please check out some of our incredible streamers who will be broadcasting throughout the entire month of April to help build a happy and healthy future for kids.
Not every streamer is on this calendar, so make sure you check out our Tiltify page to see who's live! Times are EDT.
——————————————————
analog_amber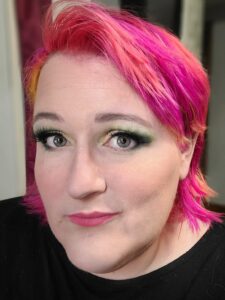 During April, Amber (she/they) will be sharing stories, statistics and signs of abuse as a victim of childhood abuse and focusing gaming on joy and nostalgia. They will be streaming Monday and Fridays at 7:00 pm EDT, and Sundays at 12:00 pm EDT.