Streamers are going live all throughout December to amplify kids' voices from the walls of CACs to the halls of Congress.
Not every streamer is on this calendar, so make sure you check out our Tiltify page! Times are ET.
——————————————————
ChristeaYO
December 14 // 12:00 am
EST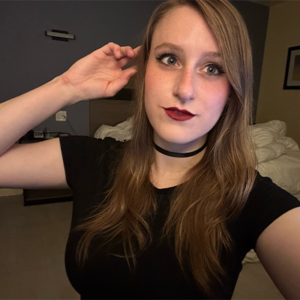 Christea (she/her) is the world's most outgoing goth girl. She's an IRL Science Wizard, Super Animal Royale CC, variety streamer, and ADHD mental health advocate. Stick around for top-tier silly shenanigans & questionable gaming skills!