We're so excited for our second annual It's Your Business online fundraising event. Please check out some of our incredible streamers who will be broadcasting throughout the entire month of April to help build a happy and healthy future for kids.
Not every streamer is on this calendar, so make sure you check out our Tiltify page to see who's live! Times are EDT.
——————————————————
Robstalone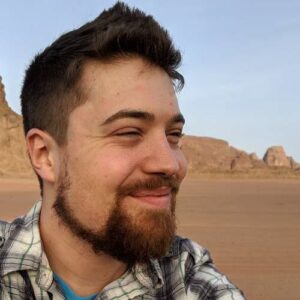 Our own staff, Bobby (he/him), is going live to It's Your Business! He is a Sandbox gamer, meaning he plays a variety of Open World, Survival, and Simulation games such as Satisfactory, Cities: Skylines, Minecraft, and Don't Starve Together. His streams are chill and full of handy tips for the games he streams. Come for the legs, stay for the eggs!