Applying to become an Accredited NCA member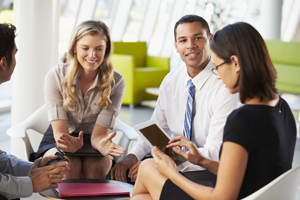 In this section of the NCA website you can access information about applying for accredited membership and re-accreditation with NCA. First, please review the NCA Policy on Member Structure to determine your CAC's eligibility and the purpose of each membership category.
New accreditation with NCA
If you are not currently an accredited member and your organization would like to apply for accreditation, please visit the links below, review the information and contact Accreditation at accreditation@nca-online.org for further assistance.
Re-accreditation with NCA
If you are currently an accredited member and your center is up for re-accreditation (following the 5-year cycle), the year prior to your scheduled evaluation you will be notified by NCA. For re-accreditation, members must participate in the re-evaluation process every five years.
Before you start your application either for re-accreditation or new accreditation, please follow the link below and carefully read the Accreditation Process and Application Instructions.
Accreditation resources for CACs
Here are a few additional resources and documents that will help CACs create and prepare a successful application for accreditation with NCA.
The forms and documents needed for new accreditation and re-accreditation are the same. However, there are some differences in the procedure that are noted in the Instructions document.
ATTENTION: Currently, NCA is requiring an electronic submission of your application. In order to obtain the link for the online submission, please contact accreditation@nca-online.org.
Appealing your accreditation decision
Accreditation decisions may be appealed. See documentation of the process to appeal an accreditation decision.
Accreditation Boot Camp
Here's everything you and your team need to know about accreditation under the new 2023 Standards: online, tracking your progress, and diving into each of the 10 mandatory and three optional standards. Accreditation Boot Camp is self-pacing and free for NCA members to use in their accreditation journey.