The Lifelong Sting of Abuse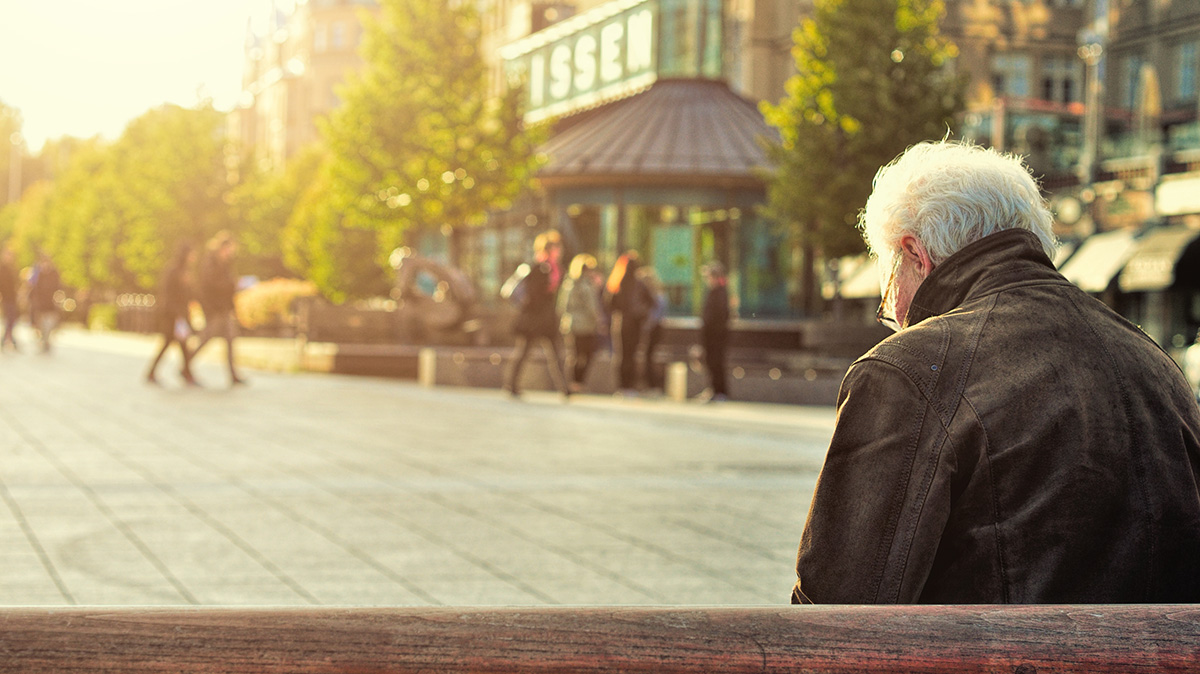 NOTE: This story contains graphic descriptions of violence against children.
I was 23 years old, in my first job as an assistant social worker in the Atlanta schools, when I was called to the principal's office of a quiet suburban elementary school. The principal met me with hushed tones outside his office door and said, "I need you to look at Timmy; he is seven, in my office. His teacher thinks something has happened to him." Forty years later, I can still see Timmy's face: his big blue eyes, his fear. His striped cotton long-sleeved shirt. His hesitance and uncertainty. I told him I needed to lift his shirt up. He said nothing. I pulled up his shirt to reveal dozens of horrifying, blood-crusted, two-inch welts from his neck to his waist, across the back of his arms to his wrists. I remember thinking this looked like a crucifixion—of a seven-year-old.
As a career social worker, I witnessed some terrifying child abuse injuries—toddlers burned with cigarettes, and children with broken limbs. I even saw the aftermath of fatalities: babies with cerebral bleeds because they were shaken to death, and an 11-year-old girl, slain and dismembered, scattered in the North Carolina woods. As a human services administrator, I also saw children who entered foster care routinely wince when someone reached out to touch them.  They did not trust the adults they lived with, or us, for good reason.
But despite my experience and intellectual understanding of child trauma, I was not quite prepared when the imprints of abuse manifested themselves 80 years later, in my father's last days of his dementia. My father, the youngest of four boys, lived through the Great Depression on a bleak Georgia farm with an alcoholic father. Throughout my childhood, I had heard my dad's stories of his father's violence while drunk, demanding the boys hitch themselves to the field plow, whippings with a rope, his assaults on my grandmother, once hurling dozens of raw eggs at the kitchen walls until my grandmother wrestled him to the floor and sat on him until the boys could get him to bed. My father, who became an educated and prominent leader in Atlanta, had seemed to overcome and appropriate all that childhood pain and sadness—until his emotional armor and filters dissipated on his long journey with dementia in his 80s. Increasingly, he perceived that everyone wanted to hurt him again;  he displayed a heightened sensitivity to pain and a basic instinct to fight fiercely with healthcare staff; he nearly broke my own hands in his desperation at life's end, as he tackled demons that had haunted him since childhood.
---
Support the movement that heals childhood trauma

When you give to NCA, you help us support the entire movement of CACs that provide healing, justice, and trust to child victims of abuse and their families. By supporting the research and expanding the evidence-based mental health services kids need to heal, you help mitigate the lifelong effects of child abuse.

Donate Now
---
At times, communities wrestle with how to serve child victims of physical abuse, providing not only the investigative capacity to pursue these cases in the courts, but also to provide the specialized medical and mental health treatment services injured children and their families need to heal. Children's Advocacy Centers can do that. Though the CAC movement began primarily to serve victims of child sexual abuse, the damage of physical abuse and other forms of abuse is no less real.
The services children and families need to recover from physical abuse are often very different from those needed in sexual abuse cases. In 2017, NCA will expand guidance to the CAC field on responding and treating physical child abuse. I believe every child needs access to a CAC with trained staff to address all types of abuse, and we must work harder to prevent child abuse in all its forms. Over time, child abuse can rewire neural pathways in child and adult brains; it can result in hypervigilance, or conversely in "shutting down." Healing takes strategic intervention to repair and restore capacity and wholeness.  Child abuse is not just an incident; it is an imprint. At 7 years old or at 87, its sting can be felt over and over. Join me in ensuring CACs have the resources to make this happen. Join me in supporting NCA and in honoring all victims—the children who are abused, and the adults, like my father. I wish he had had a CAC in his community.
---
Beth Harris Brandes, MSW, is Immediate Past President and Treasurer of NCA's Board of Directors. Prior to her retirement in 2013, she served as a county assistant social services director over child welfare, prevention, and child mental health. She has worked in numerous health care, school and child welfare settings. Beth is also the author of two editions of Get Real: A Guide to Leading Adolescent Groups.