Healing, Justice, & Trust 2019
How CACs prove (and improve) their work
Children's Advocacy Centers (CACs) provide children and families with healing and justice in a setting they can trust. We know they do because of more than 70,000 survey responses we collect each year from our caregivers and partners.
NCA's Outcome Measurement System (OMS) helps CACs define their successes in serving children and families while helping them benchmark their progress against the work of a nationwide movement. As of December 2020, over 830 CACs have used the OMS program to demonstrate the value of the work CACs provide to children and families and the success of the CAC model in the eyes of the partners that make it possible.
Are you a CAC staff member looking for training resources for the OMS program?  Visit our new landing page on NCA Engage for the latest webinars and more.
Healing, Justice, & Trust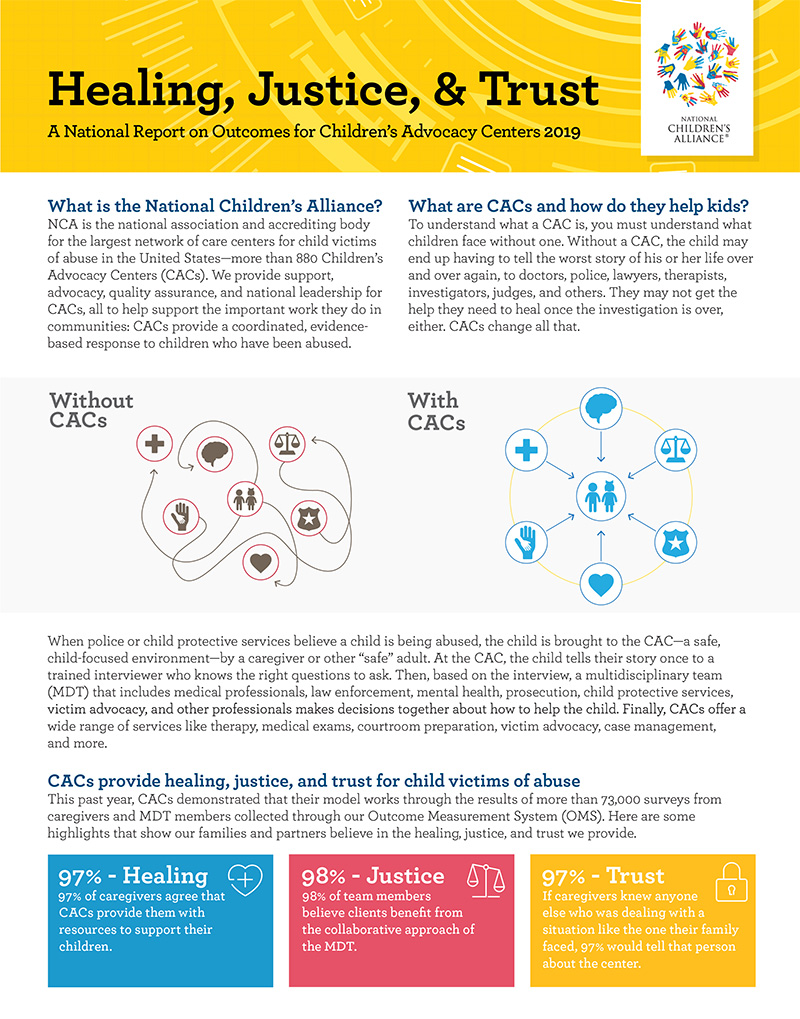 This two-page brief highlights how the CAC model works, its successful outcomes, the momentum of our movement, and the need for continued and expanded support to CACs serving child victims of abuse.