Our Story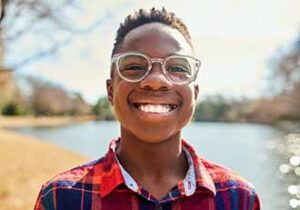 National Children's Alliance (NCA) is a professional membership organization on a mission to make one big difference, one child at a time. Reaching everyone with a voice in eradicating abuse—from families, advocates, partner agencies, communities, researchers, and all the way to Capitol Hill—our members power a national movement to keep children safe. Featuring the largest network of care centers support child abuse victims in the country, NCA is a model in outcome-driven collaboration.
The Children's Advocacy Centers (CACs) that are our members offer high-quality care so abused children can thrive. At a CAC, a coordinated team of experts in medicine, law enforcement, victim advocacy, mental health, and other disciplines hold offenders accountable and help children and families heal in a comprehensive, seamless way so no future is out of reach.
Our member Children's Advocacy Centers:
900 member Children's Advocacy Centers in communities throughout the United States and abroad
371,060 children served in Children's Advocacy Centers in 2019
2,294,935 people provided with prevention training and information through Children's Advocacy Centers in 2019
Learn more about what NCA and our member centers are up to today by taking a look at our latest Annual Report.