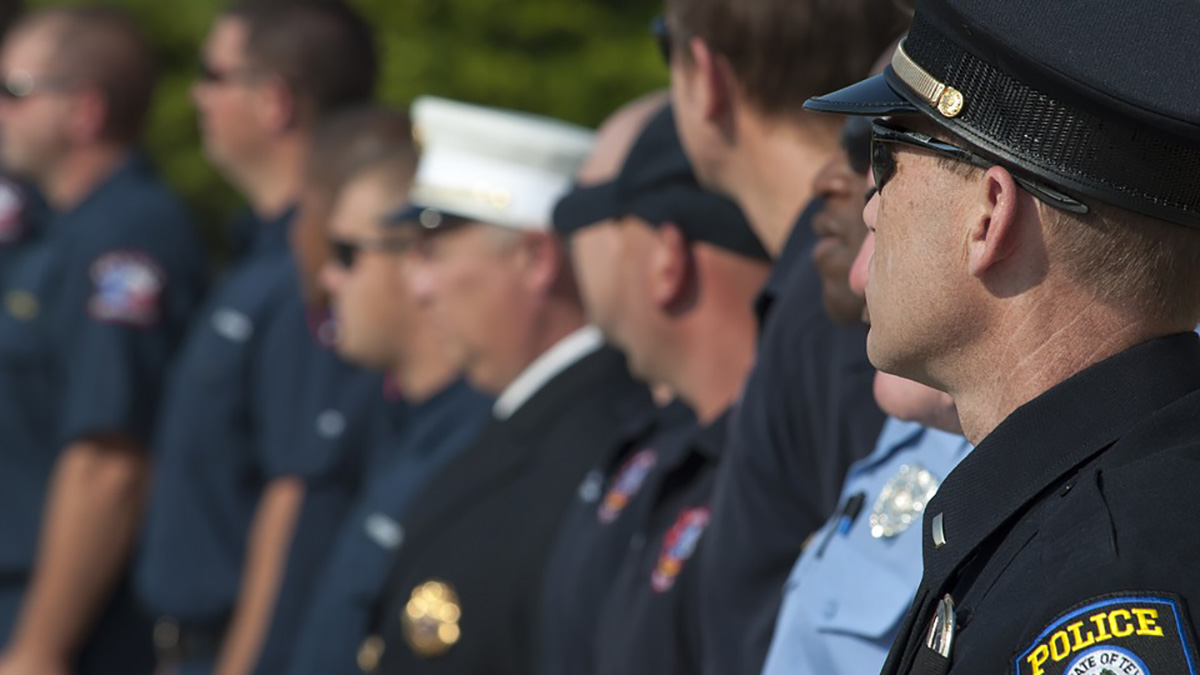 What does it mean for law enforcement serving at Children's Advocacy Centers to go "all in"?  This question comes up often when I'm meeting with or presenting to law enforcement officers (LEOs) or multidisciplinary teams (MDTs). We all have our roles in the MDT response to child abuse allegations, but what about going beyond our traditional roles?  What does it truly mean to conduct a collaborative, team investigation?
It's important to acknowledge that law enforcement officers, CPS workers, and all other professionals in a specific role on an MDT have very different professional goals in serving on that team. Law enforcement, for example, has a burden of probable cause with an ultimate burden of proving a case beyond a reasonable doubt.  CPS, on the other hand, typically charged with protecting the child, has a burden of proof beyond a preponderance of the evidence. These standards, taken separately, might indicate that team members should drop out at different points in the case when their own personal goals are met. But we all have one moral goal: helping that child access healing, justice, and safety.
We also have to recognize that there are real challenges to the deeper, "all-in" involvement from our law enforcement partners. The increased workload and lack of resources impacts virtually every government agency in the country. Workers are asked to do more with less and prioritize cases.  In addition, many officers are not strictly child abuse detectives; they may handle a robbery or homicide one week and handle a child abuse case the next. Despite those challenges, many departments and officers go above and beyond the call of duty to actually conduct collaborative investigations. But there are many that don't; some out of necessity, some out of convenience.  Those of us in law enforcement need to examine our reasons why. Are we not able to participate fully because there just aren't enough hours in a day? Or because it just seems too difficult?
I guarantee there is real value to the lives of the children we serve to have beginning-to-end commitment to their cases from our law enforcement MDTs. When I first started as a detective at the CAC, the MDT approach was a new way of thinking for me. I had just come from patrol and other assignments where typically I was making my own decisions without input from others. At the CAC, in order to be successful, I actually had to share my work. This is a shift from how law enforcement are trained and from the culture they're steeped in. I can personally attest this shift toward openness can make it difficult to acclimate the new detective into an MDT. CAC leaders: I promise your law enforcement partners care deeply. But because of the work we do, when we start serving, what we care most deeply about is getting the perp. Here are some basic truths about the MDT environment you can help your LEOs understand:
We all want to get the perp but realistically we just aren't going to see justice played out in every case. There's so much more we can all do for our children than put the abuser away.
Information sharing is paramount to protecting kids.
The kids aren't just a number, another case, another face. The more cases we work beginning to end, the more we will take these stories personally, the more we will engage with the work beyond criminal justice.
As I internalized these lessons, I was promoted and eventually was the director for the government based center.  The challenge was on: how do I get other detectives to think the same way?  Leading by example is easy to say, but harder to do, and it doesn't always work.  One of the methods I used when necessary was to actually put a face with a case.  Case review is a great opportunity to humanize a case.  Here is what I did. If possible, and you have a picture of the victim or family, place this on the overhead screen or on the table in front of you. Talk about the case like the family was actually in front of you; what would you say differently? Would you really give up on a case if there was nothing criminal that could be proven, but your involvement and your information could help protect the child through social services? This isn't going to change everyone's way of thinking or their actions. Lower your expectations and instead of tearing down walls with one big wrecking ball, try removing a pebble at a time. It may take a while, but before anyone notices, the wall has crumbled.
Law enforcement, CAC leaders, and all other MDT partners: I challenge you to think of the ways in which your teams and ultimately the outcomes for the children and families you serve would not be better if law enforcement went all in. You may not be able to prove your criminal case every time, yet good police work can help CPS prove their case which ultimately protects the child. The things you uncover in your investigation could help your mental health team members understand everything the child has gone through so the correct course of treatment is followed. Even your work helps one child stay safe and get healed, then it has proved to be beneficial. Next time the opportunity arises, I challenge LEOs to think outside your traditional role, and other MDT members to think of ways to engage your LEOs in the stories and the fates of the kids you serve.
Dave Betz is NCA's Coordinator for Strategic Partnerships. He manages the partnerships between our member Centers and the FBI to offer the CAC model for use to help children in federal investigations that happen in local communities. He has served in the CAC movement for decades as a police sergeant charged with directing a government-based CAC in Northern Maryland, and as a law enforcement member of a multidisciplinary team.