Supporting "Grandfamilies"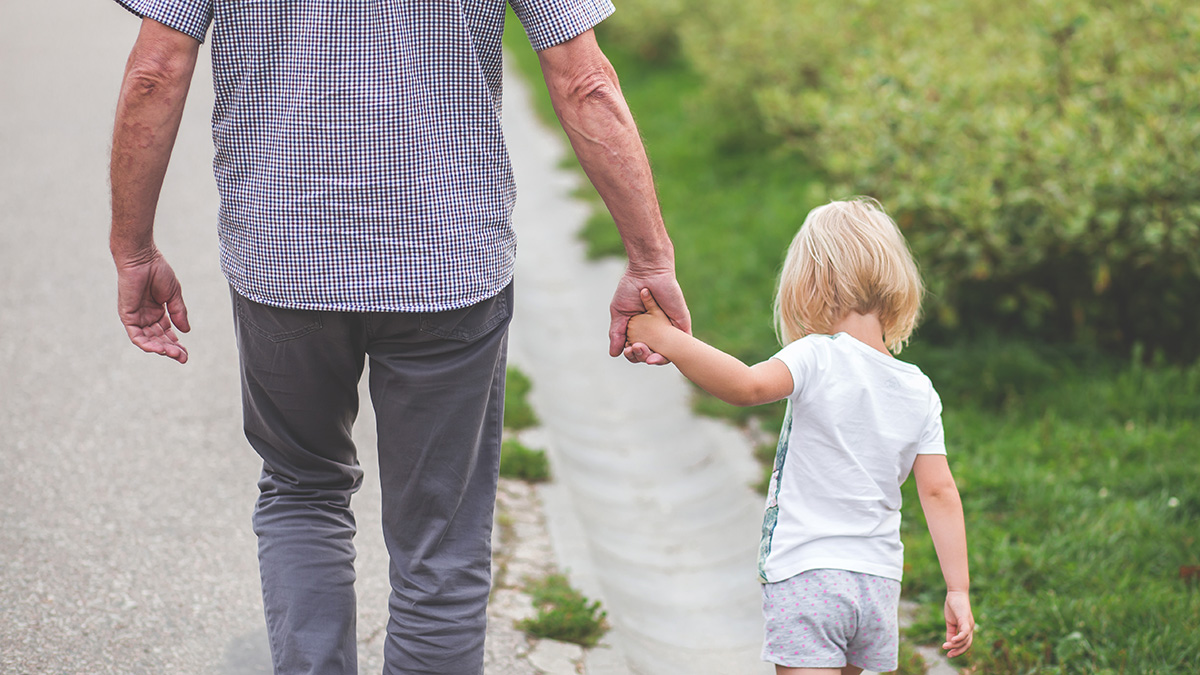 When grandparents raise their grandchildren, there is a new word for it.  It's called a "grandfamily." And the number of grandfamilies is on the rise—up over 30% in recent years. According to the latest census, 8% of children in Blount County, Ala., (where we operate our Children's Advocacy Center, the Blount County Children's Center) are being raised by their grandparents.  In some counties, the rate is as high as 19%. Statewide, the rate is 10.5%. That's 118,835 Alabama children being raised by their grandparents. (This doesn't count families where the child lives with parents and grandparents together.  This only counts families where the grandparents have sole responsibility for the child.) Nationally, roughly 8 million children live with a grandparent, of which about 3 million children have that grandparent as the primary caregiver. It's a huge number!
In these families, for various reasons, the parents cannot or will not care for their children—so, the grandparents are stepping up to take on the responsibility. I say, "Good for you, grandparents!" I commend you for the sacrifices you are making on behalf of your grandchildren. Every child deserves to have a safe home. All children deserve to have somebody to love them, feed them, clothe them, and give them the stable foundation that is key to a healthy, happy life.
But grandfamilies face a unique set of challenges.  There are legal issues involving custody and visitation. There are other issues involving medical insurance, schooling, and public assistance. If you or somebody you know is facing these challenges, there is help available. AARP provides a "GrandFamilies Resources" page, listing lots of resources for grandparents raising their grandchildren. (You can also find specific a information sheet for your state by searching on AARP's site here for "GrandFacts" and the name of your state.)
The American Bar Association's Center on Children and the Law provides helpful information about state laws affecting grandfamilies.  And the American Grandparents Association is another helpful resource for general information and support.
Many successful people were raised by loving grandparents: Carol Burnett, Oprah Winfrey, Pierce Brosnan, Vanna White, Gregory Peck, President Obama, and Sir Isaac Newton just to name a few. So, to all of you grandparents raising your children's children, thank you, and God bless you.
Jim Ed Clayton joined the Blount County Children's Center as Executive Director in 2011.  Before that, he and his wife Dana were full-time houseparents for eight years at the Big Oak Girls' Ranch in Springville, Ala., where they served as "Mom and Dad" to 23 abused and neglected girls. Jim Ed is a native of Clay, Ala., and earned his bachelor's degree and MBA from the University of Alabama at Birmingham.  He worked in business management for over 25 years. Jim Ed and Dana have two adult sons and live in Rosa, and are now the proud grandparents of the world's most beautiful granddaughter.