Child Abuse Physician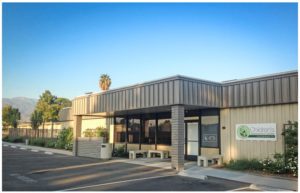 The Children's Assessment Center (CAC) of San Bernardino, California, along with its medical partner, the department of Forensic Pediatrics at Loma Linda University Faculty Medical Group, is seeking a second Child Abuse Physician to join their dedicated team. The applicant must be board certified in Child Abuse Pediatrics, he/she must have at least three years clinical experience examining and treating pediatric patients (includes residency and fellowship) as well as possess knowledge of child abuse dynamics. The nationally accredited CAC is the only resource in San Bernardino County (the largest county in the United States) that provides coordinated medical and forensic evaluations for maltreated children. The freestanding location allows for streamlined services for patients as well as enabling easy communication with our multidisciplinary partners including law enforcement, prosecutors, child protective services, mental health providers and victim advocates.  CAC physicians provide both inpatient and outpatient consultations for suspected abuse and neglect. The CAC is active in education for pediatric residents, community members and service providers. We are made up of a dynamic group of professionals who are passionate about providing high-quality forensic evaluation services to the children of our county. The furriest member of our team is Mack the Sheepdog, a full-time onsite therapy dog who emphasizes the team's dedication to providing a warm, child-friendly environment for the children who visit the center.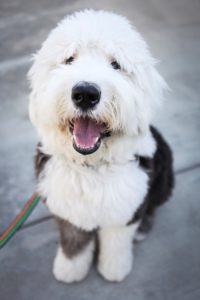 Loma Linda University Faculty Medical Group is affiliated with Loma Linda University Medical Center, Children's Hospital and School of Medicine, with the mission to deliver whole-person care at a world-class level of clinical excellence. The Medical Center serves as the largest tertiary referral source in both Riverside and San Bernardino counties with a surrounding population approaching 4 million.  Loma Linda University's Medical Center and Children's Hospital is the only Level I Trauma Center serving a four county area that covers approximately 25 percent of the state. The CAC is an outpatient clinic of LLUMC and is located at 700 East Gilbert Street in San Bernardino, California.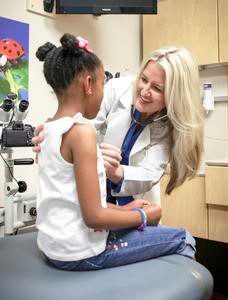 By joining our team, a candidate would have an outstanding opportunity not only for clinical practice, but also for lecturing, teaching and research. Professional growth opportunities can be developed from the successful applicant's areas of interest.  A competitive salary and benefits package is offered.
San Bernardino is located between Los Angeles and Palm Springs. Nestled at the foothills of the San Bernardino Mountains, the area has convenient access to beach cities, snow sports, hiking and a variety of other outdoor activities.  Within an hour of metropolitan Los Angeles, five ski resorts and many exciting desert cities, the area provides easy access to countless cultural activities, entertainment opportunities and even dozens of reputable institutions of higher learning.  This region also has excellent private and public school systems.