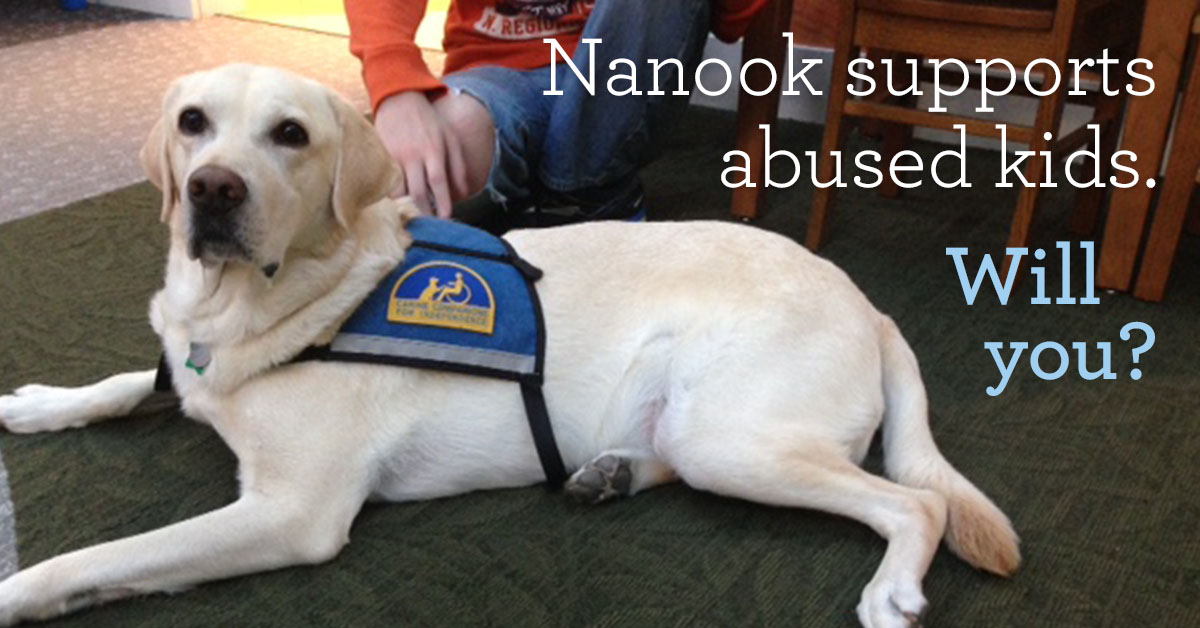 Nanook's Story
Nanook works as a facility dog at Michael's House Child Advocacy Center in Fairborn, Ohio. Nanook is trained to provide a calming presence for abused children who ask for him to be there when it comes time to talk about their abuse to one of the Michael's House interviewers who help hold abusers accountable and make sure that kids get the treatment they need to thrive. Sometimes, Nanook will even go to court with his kids to help them feel brave.
Learn more about Michael's House

The National Children's Alliance (NCA) helps provide justice and healing to abused kids across America through the nearly 800 Children's Advocacy Centers (CACs) nationwide. CACs are child-friendly facilities where law enforcement, child protection, mental health, medical, and other professionals work together to investigate abuse, help children heal, and hold offenders accountable.
Help Us Help Kids

THE NEED 

1,336 counties lack access to CAC services
That's 1 in 5 kids in the U.S.
About 136,500 kids are abused each year in those areas

THE GAP

$2 billion + donated to charities that protect animals each year
Less than $500 million donated to charities that protect kids—that's more than $4:1
CACs need about $327 million each year to cover unmet needs
When you give to NCA, you:
Improve the response to sexually exploited children and trafficking
Support research that helps children and families exposed to violence
Help more kids get evidence-based mental health services they need to heal
Make sure kids everywhere have access to a CAC when they need it