Associate/Developing Member Requirements
Associate/Developing Members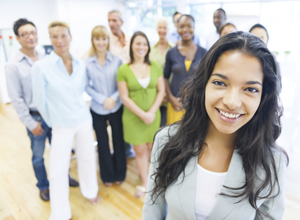 Children's Advocacy Centers that are working toward but have not yet achieved implementation of all standards for accreditation may be granted Associate/Developing CAC status.  An Associate/Developing CACs must provide documentation of the following requirements:
a functioning MDT with representation from Law Enforcement, Child Protective Services, Prosecution, Medical, Mental Health and Victim Advocacy;
a signed interagency agreement and MDT protocols;
a facility designated for interviews of children
 working toward implementing all standards for Accreditation;
MDT case review which is conducted on a regularly scheduled basis, and attended by all MDT representative disciplines;
a letter of recommendation from the Chapter in their jurisdiction (if applicable);
Associate/Developing membership is maintained by remaining current with:
payment of annual dues;
statistics submission to NCA on numbers of children served and designated data report categories.
An Associate/ Developing CAC can remain in that status for a period of five years at which time they must achieve accredited status or choose to apply for another level of membership with NCA.
Please review the NCA Policy on Member Structure.