Satellite Membership Requirements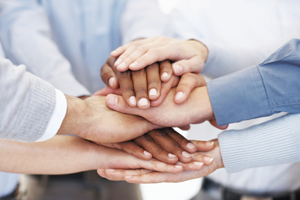 Satellite Children's Advocacy Centers (CACs) are child-friendly facilities offering onsite forensic interviews and victim advocacy services to underserved populations, often rural or frontier communities, under the sponsorship and oversight of an NCA Accredited Member CAC.
Eligibility Requirements for NCA Satellite CAC Membership
The Host CAC (holding NCA Accreditation) must be accredited prior to satellite application. And, the Host CAC is responsible for the application process of any satellite. (Applications for satellite membership status will be accepted on a rolling basis from Host CACs.  Upon submission the satellite will be linked in all NCA records to the Host CAC, including the Host CAC's accreditation cycle.)
The Host CAC must demonstrate coordination with its Chapter during the planning process. (For example, this may be demonstrated through letters of support to the application and/or involvement in community needs assessment and/or feasibility studies.)
The Chapter must provide requested technical assistance to the Host CAC during the planning process.
The Host CAC must demonstrate how the satellite links to their NCA- approved chapter growth plan and does not duplicate service coverage of any existing Accredited or Developing/Associate Center.
The Host CAC must conduct a needs assessment and feasibility survey which must demonstrate local support and outcomes.
The Host CAC must demonstrate governance of the satellite site.
The Satellite must have a child focused setting/facility and provide onsite forensic interviews and advocacy services.
The Satellite CAC must have the capacity for the provision of medical and mental health services on-site or through linkages in the local community.
Host CAC must demonstrate agreements (MOUs) with partner agency representatives from the Satellite CAC service area.
The Host CAC must demonstrate case review and tracking systems that identify children specific to the Satellite location.
The Satellite must demonstrate designated staff that coordinates the response and provision of services.
The Host CAC must remain in good standing with NCA, inclusive of its Satellite.
Furthermore, Host CACs are encouraged to work toward meeting all NCA National Standards for Accreditation in their satellites and incorporating quality assurance into their strategic plans. The requirements for child-focused setting/facility, and the provision of onsite forensic interviews and victim advocacy services will be synchronized with any future updates of the NCA accreditation standards.